Eagle's Wing seeks to partner with parents in the education of their children, to be a support system, and to build community. We encourage parents to hang out in the Cafe with other parents from time to time and to chat and to find a quiet space for themselves as well!
Our Charlotte Mason Reading Group meets monthly and parents are encouraged to jump in! We will be slowly reading through Charlotte Mason's Volumes together and discuss how to put these timeless educational principles into practice today. This is a great time for moms to get together and chat, enjoy some food, and find Schole.
Families gather frequently for Field Trips, which support our learning, include siblings who are eager to join, and provide for relaxation and community. We visit parks, museums, nature centers, history centers, etc. We share learning and fun!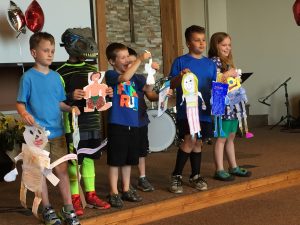 Families, students, and staff gather twice a year for our Eagle's Wing Showcase, which features recitations from students, singing, performance, art show, food and fun! This is a great time to invite grandparents to show them what your children are doing! We have been thrilled with the participation and support from families at these events!
Our Facebook page, https://www.facebook.com/eagleswingresources, is updated weekly with classroom news and photos! Check it out for the latest news!
Also check out the News page on the Website, where we will post other news, resources, and information of interest.