Students at Eagle's Wing will enjoy a broad liberal rotation of subjects following the Charlotte Mason Alveary curriculum. The 2018-19 curriculum for this year focuses deeply on 19th century America and the World. Students at all levels will be instructed in history, Bible, geography, living literature, poetry, language arts and writing, science, nature study, art and music, picture study and composer study, Shakespeare, citizenship, movement, and studio art. Students of all ages come together several times per year to work together and share what they are doing with parents.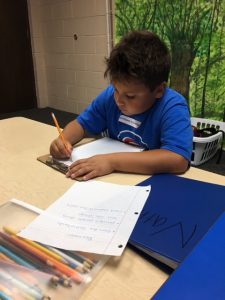 Elementary Explorations class focuses on discovery based learning, developing essential academic skills, and making connections.
Junior High Explorations will develop students' ability to understand worldview and to begin to think critically.
High School Explorations will challenge students to excel in their writing, academic, and rhetoric skills, preparing them to thrive in their transition to adulthood.
Following is a more detailed list of class descriptions for Explorations Classes:
Junior High Explorations 2018-19
High School Explorations 2018-19
Afternoons are for Creative Explorations, where students

continue the feast with outdoor nature study, Living Literature, and
Studio Art!
Elementary Creative Explorations 2018
For Students grade 7 and up, a feast of electives are offered in the afternoons:
Science this year will be an in-depth study of Meteorology and
Electronics. Class time will be spent in hands-on Labs and discovery.
Science and Nature Study 2018-19
Living Literature is a student and teacher book club!
Living Literature class description
Citizenship class will be an exciting look at our U.S. Government and Constitution, the roots of our Republic with Plutarch, and a dynamic understanding of our world today with current events.
The Story of America through painting will be an exciting discovery of American culture through the eyes of its art and artists.
The American Story through Painting 2018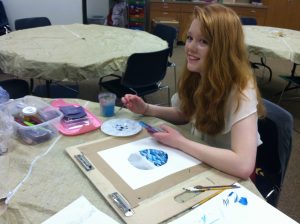 Studio Art exposes students to a variety of art and art mediums,
instructing them in drawing, painting, and 3-D skills, while enhancing
their ability to develop their creative Voice.
Contact us at eagleswing@hrcconline.org to talk with individual teachers and to schedule a time to observe classes.