A Charlotte Mason Learning Environment 
Eagle's Wing Learning Center exists to nurture the joy and creativity in learning, through a Charlotte Mason education, to families in the Western-Chicago area. We provide a drop-off educational program for students from age 3 through grade 12, from 1 to 3 days per week. For parents, we provide community, homeschooling support, and educational partnership.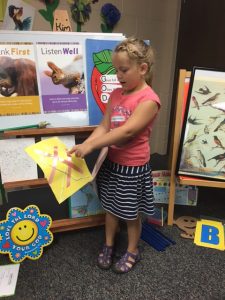 As a ministry of Hobson Road Community Church in Downers Grove, Eagle's Wing is committed to providing a Christ centered education, where every child is uniquely valued as a child of God. We pursue education in order to cultivate wisdom and virtue in every individual.
We are for homeschooling families who seek support and community. We are for traditional families who seek an alternative to the 'conveyor belt' model of education, and supportive resources to guide their way. We are for any individual who seeks passionate and purposeful learning.
As we follow the Charlotte Mason educational methods and curriculum applying the 'science of relations', children at Eagle's Wing are filled with wonder as they discover the joys of learning. We enjoy a feast of subjects as we pursue education~ with an atmosphere of environment, the discipline of habit, and a life of living ideas.
Come and experience the joy of learning as we soar on Wings of Eagles!
Please click on the links below to find Class Schedules and Class Descriptions, Enrollment Information, and Education Essentials.
Email us for further information at eagleswing@hrcconline.org and check out our facebook page at www.facebook.com/eagleswingresources for more information, photos, and updates.
We look forward to hearing from you!
For general information:
Educational Essentials 2018-19
Our Class Schedules and Enrollment package for the 2019/20 School Year are Here!!! Click on the links to find all of the latest information.
For Class Schedules:
Class Schedule 2019-20 Jr-Sr High
Eagle's Wing 2019-20 Master Schedule
For Class Descriptions:
Class Descriptions 2018-19 (2)
For Enrollment Information:
Enrollment Information 2019-20- Family Copy