Stacy Raymond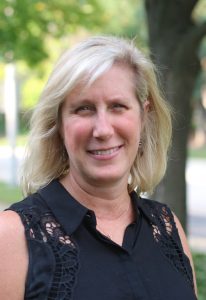 Eagle's Wing Resources and Learning Center was created by Stacy Raymond out of a desire to form a learning community which would nurture an atmosphere of joy and creativity, while still giving students a rigorous and liberal education.
Possessing a lifelong love affair with books, Stacy is an avid student of literature, history, the creative arts, and Bible study. She has found a way to foster learning for life as she learns every day beside her students. Believing as Charlotte Mason suggests that, 'the only true education is self-education', she seeks to serve families and to equip students to think critically.
When not in a 'classroom' somewhere, Stacy can be found home with her family, running on the trails, wandering through various art museums, or at a baseball field, usually with a book beside her.
Stacy holds a Bachelor of Arts in Fine Art from Berry College and an MBA from University of Colorado.
You can check out what her students are doing in the Artroom and Pottery Studio, and what we are reading in The Literature Circle!
All of life is learning, so come along and join us on the journey!
Kim Scarbrough
Founding partner with Stacy at Eagle's Wing, Kim Scarbrough has been in integral part of the formation of our Charlotte Mason learning community.
Kim has nearly 20 years' experience as a homeschooling mom, as well as 30 years' experience teaching in Christian schools, public schools, private lessons, and homeschool co-ops. Her older two children are homeschool graduates, and she is currently homeschooling her younger two  children in middle and grade school.
Kim loves to read, research, and teach! She has been active in homeschooling conferences, co-ops, and support groups for 20 years. Kim is an advocate of the Charlotte Mason method of learning, featuring living books, nature study, and hands-on learning. She has attended the Charlotte Mason National conference for the past two years.
Kim motivates students to learn with a high-energy teaching style that engages students and recognizes them as uniquely designed by God.
Kim holds a Bachelor of Music Education from the Wheaton Conservatory of Music and is a licensed Musikgarten teacher.
Margaret Kansa
Margaret Kansa first came to Eagle's Wing as a parent looking for a classroom experience for her 7-year old which would complement her Charlotte Mason influenced homeschooling. Her daughter thrived in the atmosphere created by Stacy and Kim, and their experience at Eagle's Wing helped her instill Charlotte Mason principles in their daily lives.
Initially drawn Charlotte Mason principles through the examples of friends, Margaret values the Charlotte Mason educational philosophies of loving family relationships, a wide scope of interests, love of learning through living books, and learning about God through the Bible and nature. Margaret has enjoyed learning alongside her children for four years now, while watching them discover books that spark wonder and curiosity. This wonder is enriched by time spent at local forest preserves and nature centers, almost daily tea parties, and shared
learning experiences in her family.
Margaret has a Bachelor of Science in Industrial Engineering from Kettering University, and a Master of Science in Supply chain Management from Elmhurst College. She has taught Art, Geography, Storytelling, and Handicrafts at local homeschooling co-ops. She is looking forward to leading the Early Explorers this year at Eagle's Wing, including her youngest daughter, in a gentle introduction to Charlotte Mason principles, and spending much time outdoors with students, as she "spreads an abundant and delicate feast".
A native of the Chicago suburbs, Margaret, her husband, and their three daughters enjoy camping, traveling, creating art, reading and playing games together. They are active in their church and in the homeschool community, and enjoy finding new places to explore in and around Chicago.
Catt Hall 
Catt Hall is the newest member of our growing team of teachers! Catt has joined our Eagle's team as an assistant to the Elementary Program and energetic leader of Gym Games! Catt is a member of Hobson Road Church and works in children's ministry at the church. She also works at a before and after care center for elementary children. She is working toward and Early Education degree.
Mary Cahill 
'Miss Mary' is our front desk supervisor on Wednesdays. Children are eager to see Mary as she greets them in the mornings, watches out for them throughout the day, and lends a hand wherever needed.
Mary is the office manager at Hobson Road Community Church and a valued presence at Eagle's Wing. She and her husband Jim are long-time members of Hobson Road, along with their family, and reside in Bolingbrook.
  Dan Martinson
As lead Pastor of Hobson Road Community Church, Dan also serves as 'Principal' of Eagle's Wing Learning Center. He often pops into classes to greet students and to chat with them, and has even been seen a time or two shooting hoops with the older students!
As a past worship leader, Dan is often seen on the stage at Hobson playing Keys. He has been a wonderful support system and valued guide for Eagle's Wing!